...This long square hood tank from
complexgeometries
. The body of this jersey tank forms a generous and unexpected hood as you can see in the pictures below.
Using intricate pleating, draping, and oversized elements, Canadian designer Clayton Evans transforms everyday essentials into statement pieces. Based out of Montreal, complexgeometries offers a sharp collection of men's and women's clothing with a simple color palette and innovative garment structure. IT'S AMAZING!
This jersey tank is $150 (761kr.).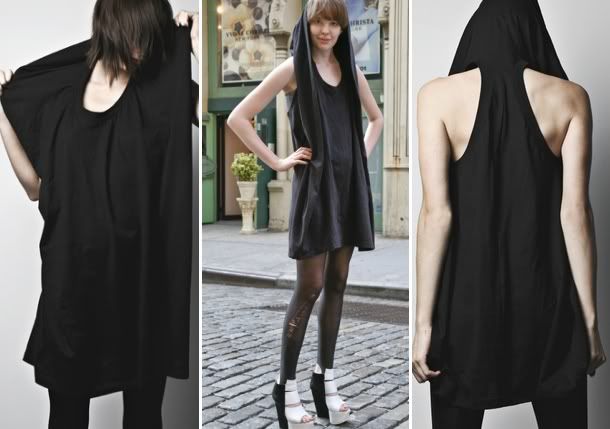 (
Pictures: streetpeeper
)